MapTestPractice.com - Resources and Information for the Missouri Assessment Program
In order to hold both teachers and students accountable to the standards of the curriculum, the Missouri Assessment Program, also known as the MAP Test, tests students on the core subject areas for each grade level.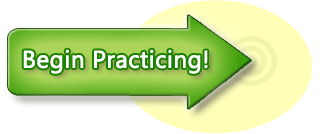 The Missouri Public Schools Educational Standards
To test each public school student on their comprehension of the educational standards for their grade level, the MAP Test focuses on evaluating student performance in the areas of language arts, science, history (social sciences), and math. Students ranging from grade 3-8 will take their MAP Tests for their corresponding grade level at the end of each school year.
With the results from each student's test, Missouri Public School leaders are equipped to assess each Missouri Public school's performance. In addition, leaders are further able to examine how their state's public schools perform in comparison with other schools across the country.
In examining the standards of the Missouri Assessment Program, each core subject area focuses on select concepts depending on the child's specific grade level. A general outline of content for the core subject areas includes:
Language Arts
Reading comprehension
Literary analysis / interpretation / response
Grammar usage (grammar concepts vary depending on grade level)
Spelling / mechanics
Vocabulary / word usage / word choice
Math
Mathematical reasoning
Mathematical performance / comprehension of grade-level concepts
Comprehension of mathematical subjects such as geometry, algebra, addition, subtraction (also varies depending on grade level)
Science
History and Social Sciences
Maps, geography, and the use of resources
Understanding of grade-level content pertaining to communities, history, citizenship, and other related topics